More than just lamps. Murrayi offers light solutions that tell a story, are individual, 100% handcrafted and come a long way. Read all about our brand, our products, mission and the people behind the wonderful world of Murrayi lighting.


The products.
At Murrayi we are proud to be a 100% handcrafted lighting store. All of our products are picked carefully and with respect to our values supporting creative designers who pay attention to detail. Based in Greece Murrayi is offering creative lamps designed by the Greek brand Skitso, Decor Demon and Murrayi Lighting. Their handmade quality lamps are made out of natural materials like wood and fabric that make them durable. For example, in Skitso's creative workshop each individual lamp is thoroughly painted and assembled with great passion for detail. Because each piece is handmade with selected limited materials, every collection is special and holds only a limited number of models. 


In today's world where everything is "fast" high quality craftsmanship with a passion for detail and new creative ideas is rare. Home decoration can easily lacks "wow"-effects with eye catching special artsy pieces. Murrayi is for everybody who is searching for that special piece of interior that's handmade by independent designers and yet affordable. From subtle minimal designs to bold, colorful artworks – with over 110 Skitso lamp models, 35 Décor Demon lamps and 13 Murrayi Lighting designs we offer something for every taste and style. 



The Mission.
Murrayi's mission is to sell quality lamps all over the world that capture the spirit and passion that lies in crafting them. We believe in craftsmanship and art and support independent creators and their ideas. We value creativity and innovation instead of fast and mainstream designs. We care for our products and are aware of the responsibility that we have when it comes to choosing materials, waste and overproduction in the field of interior items. Our lamp brands actually craft the lamps only after they receive the order. This way it's assured that they don't produce a lot of waste and each product is a result of individual love and attention – we say NO to mass production and low quality.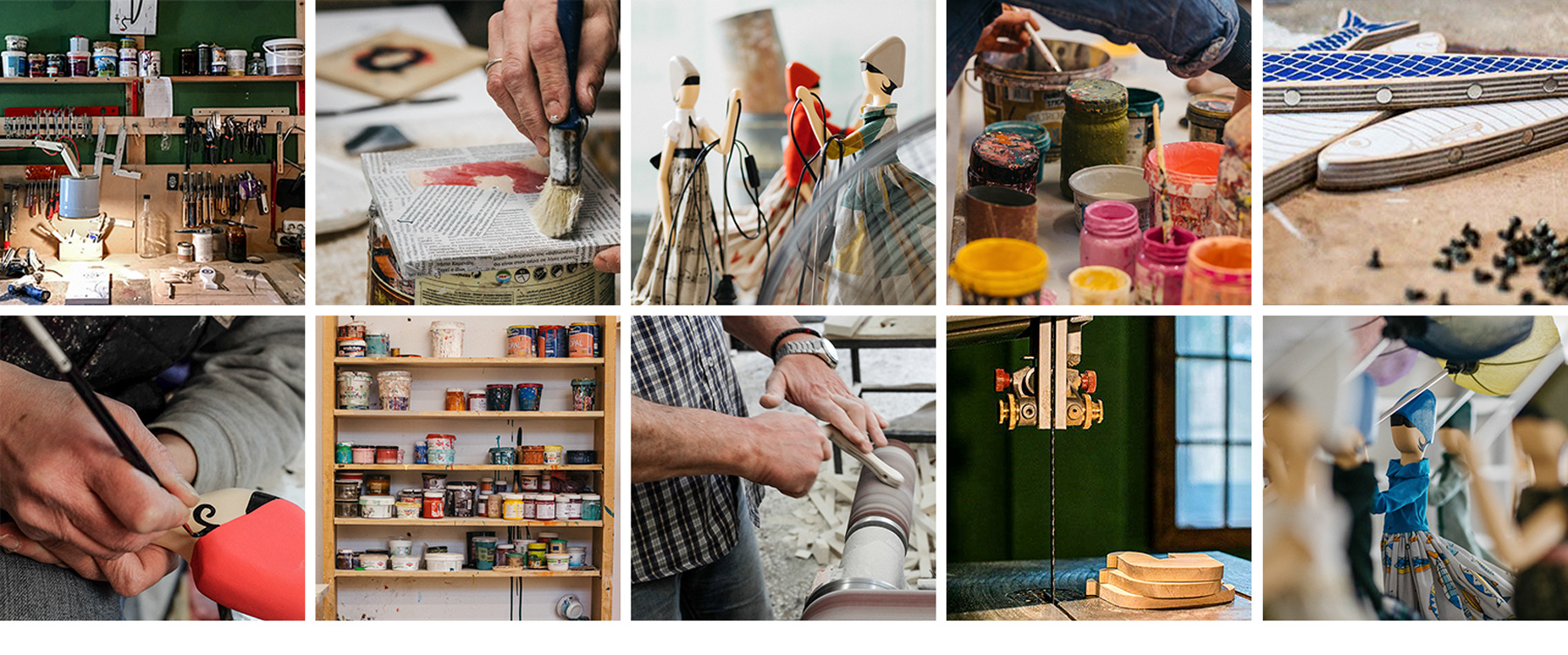 The people.
Murrayi is established and run by Aristotelis and a small team of friends and professionals. Our goal are happy customers who discover a creative, individual and different than ordinary kind of lamps. In every step we take we are passionate about what we do - about lamps and of course our talented creators. 


We know all our brands and their creators personally and visit their workshops from time to time. Many of them have been artists and craftsmen for years and years. Their experience and way of artistic expression fascinates us, and we are happy to give them their stage to shine a light into this world at murrayi.com. Together with our creators we are here to create a fascinating world of light and we gladly invite you to join us.



The fish.
You might wonder, why our logo is a fish… Well, it's actually an angler fish – a smart little creature in the deepest parts of the oceans that has some kind of lamp attached to its head. In Greek this fish is called "Melanocetus Murrayi". Because it fascinates us, we made it our lamp mascot. And just like our mascot, "Melanocetus Murrayi" who makes its way through the darkest parts of the ocean, we want to bring light into the world - with creative and unique designs and light that spreads warmth and comfort into today's hectic world! 


MURRAYI means…
UNIQUE & CREATIVE LIGHTING 
HANDMADE WITH HIGH QUALITY MATERIALS 
SUPPORTING INDEPENDENT CREATORS

BRINGING LIGHT INTO THE WORLD